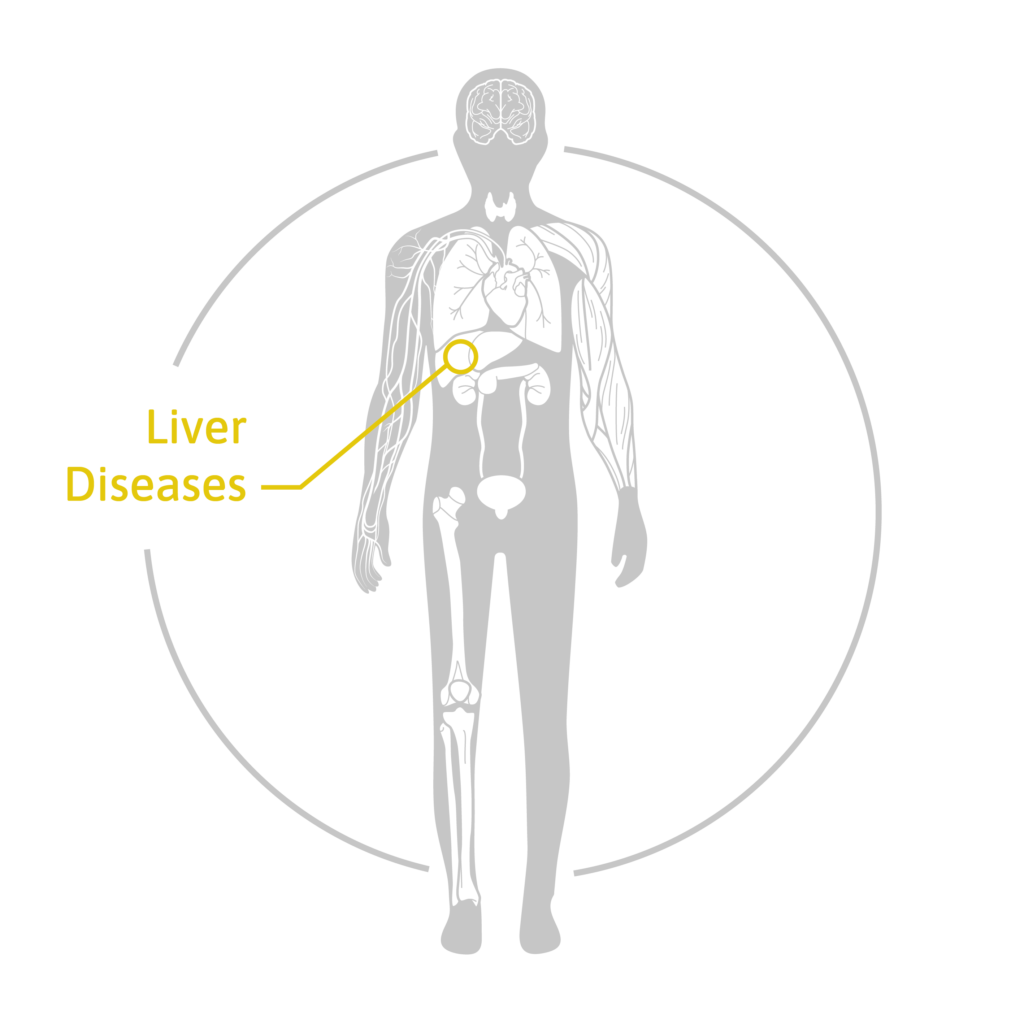 Innovative blood-based liver biomarkers – hepatomiR®
The hepatomiR® test satisfies the urgent clinical need for an easily assessable preoperative test to predict liver function recovery after partial liver resection. This is critical to identify patients with high risk of postoperative liver dysfunction, and to plan according risk reduction measures.
The hepatomiR® test enables quantitative analysis of three liver-enriched microRNAs hsa-miR-122-5p, hsa-miR- 192-5p, and hsa-miR-151a-5p in plasma samples.  Our proprietary algorithm converts miRNA levels into a risk score that predicts postoperative liver dysfunction: Starlinger et al., HEPATOLOGY, Vol. 69, No. 6, 2019
Based on validated cut-off values for patient stratification, we have confirmed excellent prognostic performance in a cohort of HCC, CCC, and mCRC patients:
Positive predictive value (PPV): 83%
Negative predictive value (NPV): 85%
Odd's Ratio: 19.7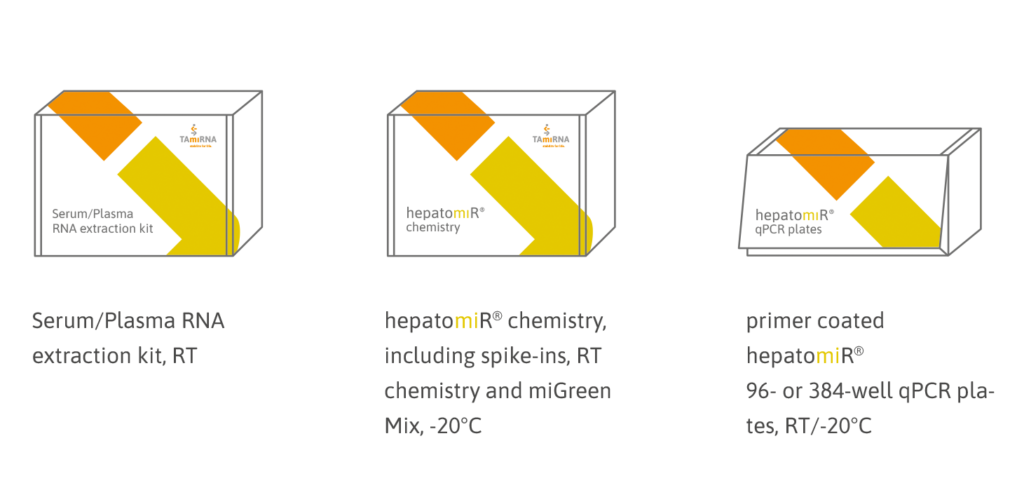 benefits
Simplicity: our optimized RT-qPCR chemistry ensures high data quality and fast turn-around for up to 48 samples per run (384-well format).
One-stop-shop: contains all necessary reagents and quality controls required to generate high-quality results. A software application allows instant transformation of raw data into easily interpretable figures and tables.
Broad applicability: analysis of miR-122-5p, miR-192-5p, and miR-151a-5p informs on liver function in the context of chronic or acute liver diseases: e.g. drug-induced liver injury (DILI), non-alcoholic fatty liver disease (NAFLD), and obesity.
assay requirements
Sample type: 200 μl fresh or frozen platelet-free plasma.
Required equipment: a RT-qPCR instrument (read the manual to find out which instruments are supported)
Not familiar with RT-qPCR?
Contact us to take advantage of our analytical services.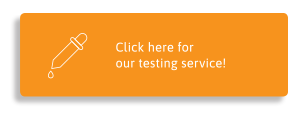 product description
High throughput: Analysis of up to 12 samples per 96-well or 48 samples per 384-well plate.
Sample volume:

200 µL platelet-poor plasma (lower volumes can be used for RUO purposes)
Samples can be deep-frozen (-70°C or lower) or fresh (centrifuge plasma within 2 hours of blood collection)

Efficiency by design: primer-coated 96- or 384-well plates reduce hands-on time and technical variability.
Fast and simple data analysis: the hepatomiR® software application simplifies data analysis. Going from raw data to final results takes <5 minutes.
Further information about the components included can be found here
The hepatomiR® software application is intended for:
Standardized analysis of qPCR data
Import: upload of raw data files from qPCR instrument and automatic Cq-value calling
Quality Control: inspect amplification curves, melting temperature, spike-in and hemolysis controls
Analysis: calculation and interpretation of hepatomiR® risk score
Export: export of raw Cq-values and hepatomiR®  risk score
The hepatomiR® software application and further information will be made available to all registered customers of the hepatomiR® kit.
intended use
The hepatomiR® test is intended for the quantitation of three human microRNAs in platelet-poor plasma. Using a proprietary algorithm, a risk score is computed that informs about the liver function of HCC, CCC, or mCRC patients and their risk of postoperative liver dysfunction.
Alternative (research-use) applications of the hepatomiR® test include the prognosis, diagnosis, staging, monitoring and treatment response of liver and metabolic diseases:

NAFLD and NASH
Cardiometabolic syndrome
Type-2 diabetes
Key Publications
Starlinger P, Hackl H, Pereyra D, Skalicky S, Geiger E, Finsterbusch M, Tamandl D, Brostjan C, Grünberger T, Hackl M, Assinger A. (2019). Predicting Postoperative Liver Dysfunction Based on Blood Derived MicroRNA Signatures. Hepatology. 2019 Jun;69(6):2636-2651. doi: 10.1002/hep.30572. Epub 2019 Apr 10
price list
product number
product
size
PCR Cycler compatibility*
price**
product Information
KT-031-HEP 96A RUO
hepatomiR®
96-well
48 samples
8 miRs/sample
ABI, Bio-Rad, Eppendorf, Stratagene, Takara
request quote
 manual
KT-031-HEP 96C RUO
hepatomiR®
96-well
48 samples
8 miRs/sample
ABI (fast block)
 request quote
 manual
KT-031-HEP 96D RUO
hepatomiR®
96-well
48 samples
8 miRs/sample
Bio-Rad, Stratagene, DNA Engine
 request quote
 manual
KT-031-HEP 96F RUO
hepatomiR®
96-well
48 samples
8 miRs/sample
Roche LC480 I and II
 request quote
 manual
KT-031-HEP 384E RUO
hepatomiR®
384-well
48 samples
8 miRs/sample
ABI, Bio-Rad CFX 384™
 request quote
 manual
KT-031-HEP 384G RUO
hepatomiR®
384-well
48 samples
8 miRs/sample
Roche LC480 I and II
 request quote
 manual
* for detailled information on supported cyclers please click here
** Product launch Spring 2022
frequently asked questions (FAQ)